With a vision to make Christ known, we are on a mission to equip, train, and send Christ-like disciples who are empowered to fulfill their God-given callings.
Take advantage of these online courses full of anointed teaching and training so you can be empowered. The courses are loaded with resources and can be completed at your own pace.
From membership to discipleship to serving to leadership, every class you need is here.
Note that signing up for our school will add you to our Users list, but you will still need to enroll in the specific courses and offerings of your choice to access your content.
I'm so glad you've chosen to learn more about Action and to empower yourself. Having these courses online allows you to learn at your own pace. But don't think you'll be alone. My team and I will be in the courses to read and respond to your comments. And if you have any questions, please email 
- Pastor Lenita Reeves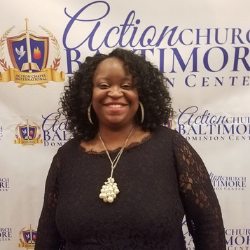 Some of Our Courses
Dive in! It's time to be empowered.
Check your inbox to confirm your subscription